An Evening with T'Keyah Crystal Key
máh & Friends: A Birthday Benefit
Saturday, October 13, 2012
8PM (Doors open at 7:30)
St. Sabina Academy
7801 S. Throop St.
Chicago, IL 60620
On Saturday, October 13, 2012, COSBY / That's So Raven / In Living Color star T'Keyah Crystal Keymáh celebrates her 50th birthday with song, dance, poetry, drama and comedy, in "An Evening with T'Keyah Crystal Keymáh & Friends: A Birthday Benefit for St. Sabina Academy." The reception following will recognize organizations addressing the violence in the city, particularly in the Englewood and Auburn/Gresham neighborhoods where she grew up including the Community of St. Sabina, where Rev. Michael Pfleger, leads many of the area's peace initiatives. Dress to impress if you like, but bring your dancing shoes, because T'Keyah plans to finish the evening dancing to her favorite jams.

Doors open at 7:30PM. The show begins at 8:00PM. There will be a cash bar, treats and other items for sale, and a few surprises. In lieu of birthday presents, Keymáh is asking that patrons make donations to St. Sabina Academy and the other charities being honored. Advance tickets are $25 on the main floor and $20 for the balcony, with a $5 discount until October 1. All tickets are $35 at the door.
Advance tickets are $25 on the main floor and $20 for the balcony, with a $5 discount until October 1. All tickets are $35 at the door. Purchase tickets at St. Sabina's office, 1210 W. 78th Place (773) 483-4300, or through Brown Paper Tickets. (800) 838-3006 -
http://keymahbirthdaybenefit.brownpapertickets.com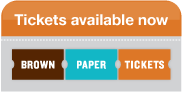 * * * * * * * * * * * * * * * * * * * *
Place an ad for your business or a personal, Happy Birthday wish for T'Keyah in the standard size, 5 x 8 Playbill. Business ads: $100 Full Page, $75 Half Page, and $50 Quarter Page; Personal ads: $50 Full Page, $37.50 Half Page and $25 Quarter Page. Send your ad with a contact number to: T'Keyah Crystal Keymah, Inc, 3473 S. King Dr. #438, Chicago, IL 60616 or to keymahbenefit2012@gmail.com. Send your cashier's check or money order payment to the same address, or through www.PayPal.com (Send Money) to keymahbenefit2012@gmail.com by October 5th. Personal ads may include as many names as will fit, but cannot contain business information.

Ads / payments received after Oct. 5, 2012 cannot be included.

Sponsorships - range from $500 to $2,000. For more info on sponsoring the show, email keymahbenefit2012@gmail.com.

Early Bird Ticket Sales end on October 1, 2012 (or when tickets are sold out, whichever comes first).

For those traveling from out of town: Midway is the closest airport to St. Sabina and there are many hotels nearby. The Hyatt McCormick Place is the closest hotel is the host and if you are coming from O'Hare, it is more convenient than staying downtown.

PERFORMERS:
T'Keyah Crystal Keymáh - In addition to her impressive television work, T'Keyah has performed in over 50 stage productions including The Goodman Theatre's productions of "A Christmas Carol" and "A Raisin in the Sun," The Court Theater's production of "Playboy of the West Indies," Light Operaworks' "Land of Smiles" and her popular self-penned shows, "Some of My Best Friends," "T'Keyah Live," and "Don't Get Me Started." Before leaving Chicago to do her first television series, T'Keyah played Dinah Washington in ETA's popular show, "The Regal Theatre," danced with the Najwa Dance Corps, and sang with Singsation and Rafo International Combo. She was the 1985-86 Miss Black Illinois.
Najwa Dance Corps - "A living archive of dance history", Najwa Dance Corps presents an exciting repertoire that spans the eras of the African-American heritage. Always entertaining, the company's performances showcase a breathtaking diversity of dance styles in a historical context. From the rituals of traditional Africa to the glamorous chorus girls of the swing era, Najwa Dance Corps brings joyous, fascinating life to the different cultures that have contributed to contemporary American dance. T'Keyah joined the Najwa Dance Corps after filling in for a company member as a Regalette in "The Regal Theater."

Bryan C. Jones - began dancing at the ago of nine and has performed extensively
throughout the U.S. and abroad. He originated the role of Shepard in the world premiere of "Wilberforce." He appeared in the Broadway shows: "The First Lady" with Vikki Winans and Clifton Davis and the long-running hit "A Chorus Line." His regional credits include: "Queen of the Blues," "Josephine live!" (Jomandi), "Christmas is Coming Uptown" and "Black Nativity" (Karamu), "Guys and Dolls," and "Carnival" (Alliance). Bryan first performed with T'Keyah when they were both students at Florida A & M University. The two
are currently developing a show called, "Hey, You're Standing in My Light!"
Tim P.M. - is the funny man who has been cracking people up since his days at Lindblom High School. He has performed in comedy clubs across the country and beyond. A founding member of Mary Wong, a six-turned-five-turned-three-turned-twoturned-defunct sketch and stand-up comedy team, Tim has performed on "Comedy Tonight," "PM Magazine," USA's "Night Flight," and Comedy Central's "Comic Justice." He opened for Whitney Houston, Ray Charles and Kool & the Gang. An old-school showman, Tim is as comfortable crooning as he is telling jokes, but often mixes mirth into his lyrics. He is gearing up for a two-person classic variety show with T'Keyah called, "T&T."

Cool School Inc. - is living legend Clarence Boykins' many member jazz ensemble. A
performer for nearly seventy years, Boykins enjoys making each show the best. The mission of THE COOL SCHOOL, INC., in partnership with the Arts and Entertainment community, is; To provide to clients the performer(s) that most explicitly match the requirements of the client's occasion. To recognize, encourage, and promote the talents of established performers, and to invigorate, activate, and encourage the talents and desires of novice performers. Cool School, Inc. will be the house band for Tim and T'Keyah's upcoming classic variety show, "T&T."
Stay Tuned for the Next Exciting Issue of

Keymáh

Presents!